I noticed a post from someone asking about a kart sim so I decided to whip this up for reference...


Sim training can help with concentration, lines and more. It's great if you just want to have fun racing other people too. However, the kart sim for rfactor is crap imo. You can get a better experience out of other sims....I've played with almost every driving sim out there and have come to the following conclusion for those of you who might be interested in this.





Wheel:

If your looking for a steering wheel setup, spend a little extra and make the jump to a g25 or g27. It works with the Xbox and PS3. Also, without spending over $500 on a wheel, this setup makes me feel more connected to the sims and cars than any other in it's price range or less. Well worth $200-$300 you'll invest especially when it comes with a clutch and a six-speed (has a plastic feel, but it does the job).




Cockpit:
If you want a cockpit, the best bang for your buck will be the Obutto Ozone. It's comfortable with many adjustments, very solid, and has more options than any cockpit under $1000 and it only costs about $289.
http://www.obutto.com/home.html




If your interested in some racing sims, I dont think any of them could be labled as the best. The ones I use are all unique in their own way. Imo, the ones listed below are the best out there, and if you dig, you can get some of them for free.




rFactor:

Visuals = A, Sound = B+, Physics = B. rFactor is known for it's expandability. There are TONS of mods for it and you will have a blast playing most of them.



http://www.rfactor.net/

http://www.youtube.com/watch?v=AOrvrKXa5xY


iRacing:
Visuals = A, Sound = C+, Physics = A. This sim is known for its almost perfectly modeled tracks and great physics. One thing that I feel iRacing lacks is in its sound engine. It does have a service fee, but you get managed seasons, points, live racing broadcasts, a ranking system, awards, and more... Well worth the money if youíre going to put time into it and don't mind paying every year, month, or however you set it up.
http://www.iracing.com/
http://www.youtube.com/watch?v=LCNBKw5XlAI&feature=related





Richard Burns Rally (w/RSRBR10 mod):

Visuals = B+, Sound = C, Physics = B+. The best rally sim out there, period. Just make sure you get the RSRBR10 mod for it, which udates the physics, graphics and gives you a bunch of modeled cars/courses.



(RSRBR10 mod) http://www.virtualr.net/rsrbr-2010-released/

http://www.youtube.com/watch?v=blygzs88gHI&feature=related


Grand Prix Legends (w/updated graphics and physics model):
Visuals = C, Sound = A, Physics = C. GPL was created by the same guy who worked on iRacing. It's a dated (1998?), but still one of the best sims ever made.
http://gplps.org/wb/
http://www.youtube.com/watch?v=Hd5Bq3E1GAg
Netkar Pro:
Not Rated. Itís really good all around really, I would say its physics are on par with iRacing. The graphics look great too. I've only played it once so far.
http://www.netkar-pro.com/about.htm
http://www.youtube.com/watch?v=g6lYw-_wTYw
Live For Speed:
Visuals = B, Sound = C+, Physics = B. It's one of the most fun to play. You can rallycross, create your own autocross layouts, drift, and more.. Great physics, not sure about the tire geometry though.
http://www.lfs.net/
http://www.youtube.com/watch?v=RWk64pB6TpQ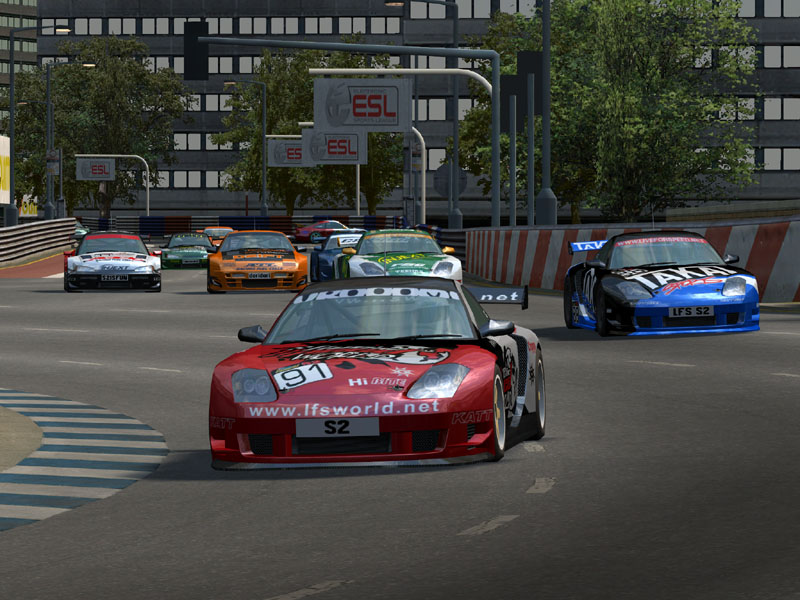 GTR2:

I havenít played around with GTR2 but thatís supposed to be pretty good too.




More links:
http://www.simraceway.com (online racing)
http://www.rfactorcentral.com (mods for rFactor)
http://www.simracingworld.com (mods for various sims)